Jan Van Haaren - Taking soccer to the next level with advanced analytics
Sports Tech Research Network 25/05/2021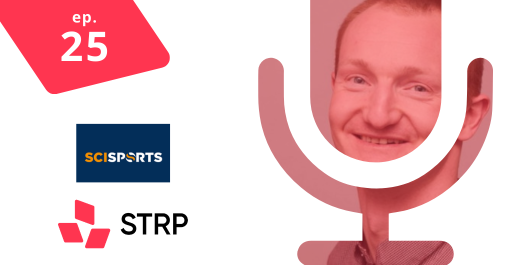 Episode 25 is with Jan Van Haaren who worked for several years at SciSports, a Dutch football analytics company. Jan has a background in Computer Science and a PhD. in Machine Learning and worked as the Chief Analytics Officer at SciSports.
He's been involved in soccer analytics for some time now and SciSports aims at getting the most valuable insights from football matches and training sessions.
In this podcast (recorded before Jan left the company), the different types of football analytics are covered (match sheet data, event data, and tracking data). Furthermore, the analytics discipline and its critical hurdles are discussed in depth. In addition, the ambition of creating actionable insights, and the role of multidisciplinary teams in soccer analytics in general are discussed. Finally, Kristof & Jan talk about the transition from descriptive analytics to predictive & prescriptive analytics.
This episode covers the following topics:
Getting insights of data from football matches & training sessions
Match analysis data driven tools that analyse individual matches
Football analytics 3 types of data: Match sheet data, event data, tracking data
2 types of services to clubs: software application & consulting
Role of research
Open innovation approach
Transitioning from descriptive to predictive and prescriptive analytics
Transfer to amateur sports
Enjoy this episode!
Comments
There are no comments yet.