Marcus Schmidt & Sebastian Wille - How to blend sports science with engineering to develop solutions?
Sports Tech Research Network 06/06/2023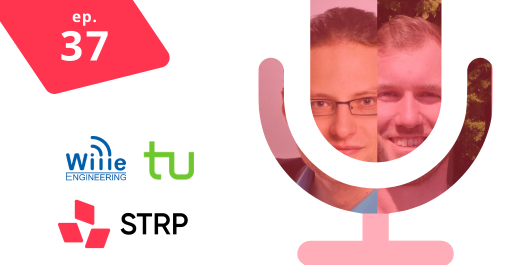 Marcus Schmidt is a researcher at TU Dortmund (Germany) with a special focus on the use of portable mobile sensors for biomechanical and training-scientific performance diagnostics as well as for preventive diagnostics in highly dynamic sports. This time, Kristof had a chat with him and his 'Sensing Motion Science' podcast partner Sebastian Wille who has his own consultancy firm which is acting as a development service provider. He and his team offer support in the development of embedded hardware and software solutions.
With Marcus understanding the needs from the industry and Sebastian - coming from research but now being more active outside of academic environments – understanding the needs of scientists, the conversation went mainly into the direction of sharing some practical examples, tips & tricks (on e.g. on attracting funding) and a few ideas for future initiatives related to collaborative efforts in the sports science and engineering field.
Comments
There are no comments yet.