How elite Canadian coaches adopt & implement new technology in their practice
Sports Tech Research Network 08/11/2022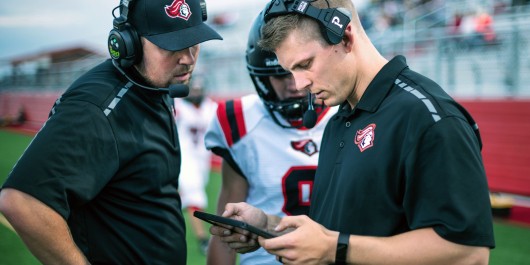 In high-performance sport, technological innovation has proven to very impactful. What is the relation of the coach with technology adoption and implementation?
Let's have a look at the research findings.

There already exists a vast amount of literature on technology and adoption and implementation, but not much has been written on the coach's perspective in this context. An investigation on this subject may help sport coaches get access to the technology that more directly meets their needs.
These insights are based on the research of The University of Calgary, Canadian Sport Institute - Calgary & other institutes. Roger S. Jaswal, Pro Stergiou and Larry Katz published the paper "How Canadian High-Performance Coaches Adopt and Implement Technology: Exploring the Antecedents of Intra- and Interorganizational Trust, Technological Proficiency, and Subjective Norms and Social Influence on Technology Adoption" (Full text). Here are the key insights. 👇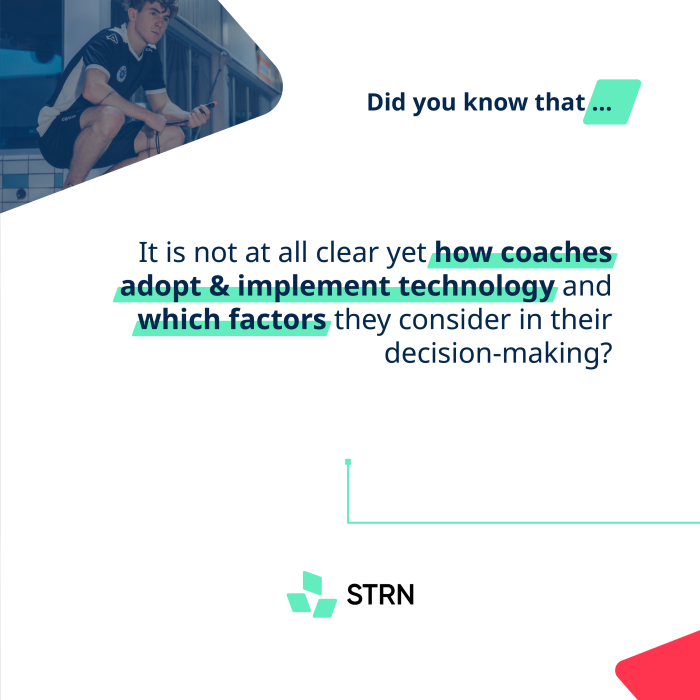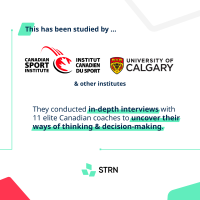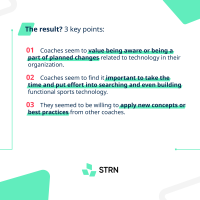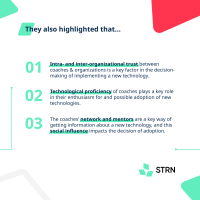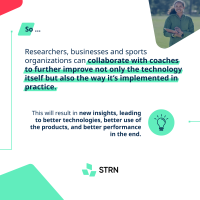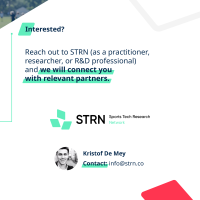 For those who like a short text version of the authors' findings, here it is:
Did you know that...
It is not at all clear yet how coaches adopt & implement technology and which factors they consider in their decision-making?
This has been studied by researchers at The University of Calgary, Canadian Sport Institute - Calgary & other institutes. They conducted in-depth interviews with 11 elite Canadian coaches to uncover their ways of thinking & decision-making.
The result? 3 key points:
Coaches seem to value being aware or being a part of planned changes related to technology in their organization.
Coaches seem to find it important to take the time and put effort into searching and even building functional sports technology.
They seemed to be willing to apply new concepts or best practices from other coaches.
They also highlighted that:
Intra- and inter-organizational trust between coaches & organizations is a key factor in the decision-making of implementing a new technology.
Technological proficiency of coaches plays a key role in their enthusiasm for and possible adoption of new technologies.
The coaches' network and mentors are a key way of getting information about a new technology, and this social influence impacts the decision of adoption.
So...
Researchers, businesses, and sports organizations can collaborate with coaches to further improve not only the technology itself but also the way it's implemented in practice.
This could result in new insights, leading to better technologies, better use of the products, and better performance in the end.
Interested?
Reach out to STRN (as a practitioner, researcher, or R&D professional) and we will connect you with relevant partners.
Comments
There are no comments yet.