A Global Standard for Wearable Devices in Sport and Exercise Medicine
Sports Tech Research Network 28/09/2021
Wearable devices have become very popular but the complexity of devices and data types is increasing, leading to more difficult comparisons and validations.
In this post, we will have a look at how industry and academic stakeholders think about the need and potential solutions for setting global standards for wearable devices.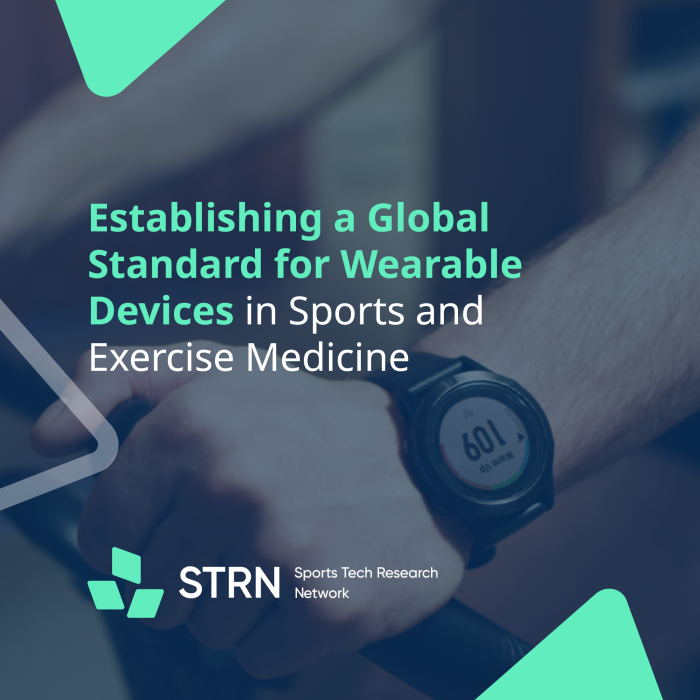 Industry and academic stakeholders have looked at whether standards for wearable devices would be useful and what these would look like.
These insights are based on the research of Yale University and more than 20 other institutes. Dr. Garrett Ash et al. published the paper "Establishing a Global Standard for Wearable Devices in Sport and Exercise Medicine: Perspectives from Academic and Industry Stakeholders" (Full Text). Here are their key insights. 👇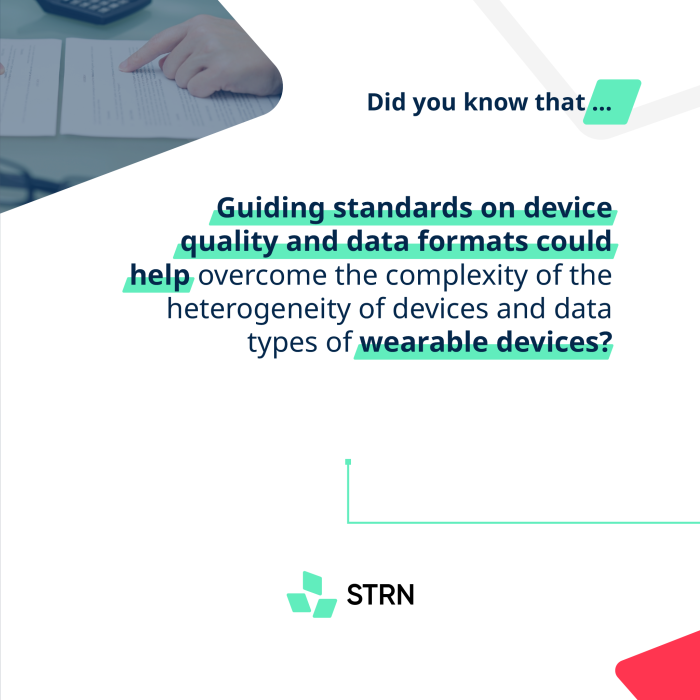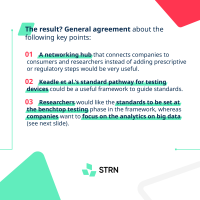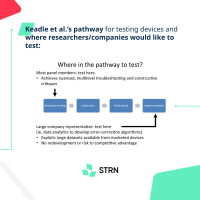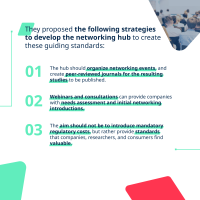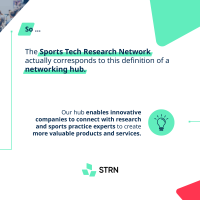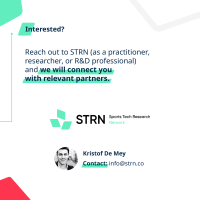 For those who like a short text version of the authors' findings, here it is:
Did you know that guiding standards on device quality and data formats could help overcome the complexity of the heterogeneity of devices and data types of wearable devices?
This has been studied by Yale University and more than 20 other institutes. They convened a virtual panel of industry and academic stakeholders to identify facilitators of and barriers to participation in guiding standards and stakeholder priorities.
As a result, they agreed on the following key points:
1) A networking hub that connects companies to consumers and researchers instead of adding prescriptive or regulatory steps would be very useful.
2) Keadle et al.'s standard pathway for testing devices could be a useful framework to guide standards
3) Researchers would like the standards to be set at the benchtop testing phase in the framework, whereas companies want to focus on the analytics on big data (see next slide).
Keadle et al's pathway consists of the following stages: benchtop testing, laboratory testing, field-based testing, implementation.
Academic stakeholders prefer to test during the benchtop testing phase, whereas industry representatives want to test in the implementation phase so they can exploit large datasets and have no redevelopment costs or risks to their competitive advantage.
In the end, they proposed the following strategies to develop the networking hub to create these guiding standards:
1) The hub should organize networking events, and create peer-reviewed journals for the resulting studies to be published.
2) Webinars and consultations can provide companies with needs assessment and initial networking introductions.
3) The aim should not be to introduce mandatory regulatory costs, but rather provide standards that companies, researchers, and consumers find valuable.
So...
The Sports Tech Research Network actually corresponds to this definition of a networking hub. Our hub enables innovative companies to connect with research and sports practice experts to create more valuable products and services.
Interested?
Reach out to STRN (as a practitioner, researcher, or R&D professional) and we will connect you with relevant partners.
Tags: InfographicResearch
Comments
There are no comments yet.