Maximizing impact as an academic with a personal impact development plan
Sports Tech Research Network 12/04/2022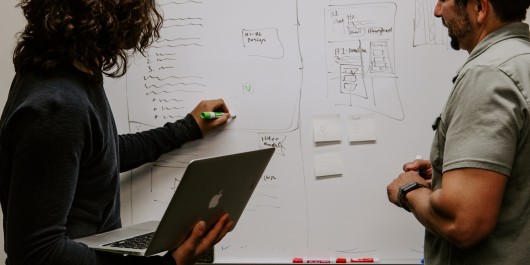 Most business researchers and educators strive to create an impact on academia, business and society. How can they achieve this ambition?
Let's have a look at how academia can achieve impact through a personal impact development plan.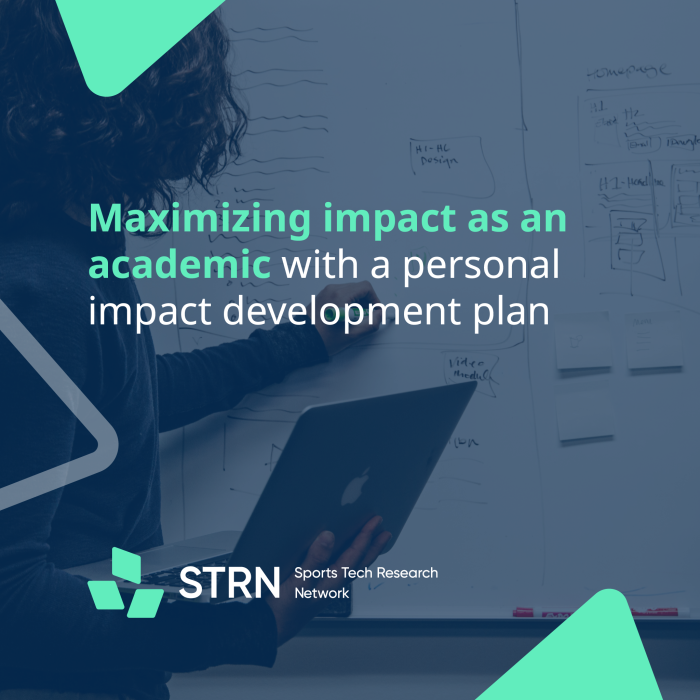 In order to realize impact, academics could use personal impact development plans (PIDPs). These plans are focused on what and on whom to have an impact and describe the necessary competencies to do so.
These insights are based on the research of The George Washington University. Herman Aguinis and Kelly P. Gabriel published the paper "If You are Serious About Impact, Create a Personal Impact Development Plan" (Full text). Here are the key insights. 👇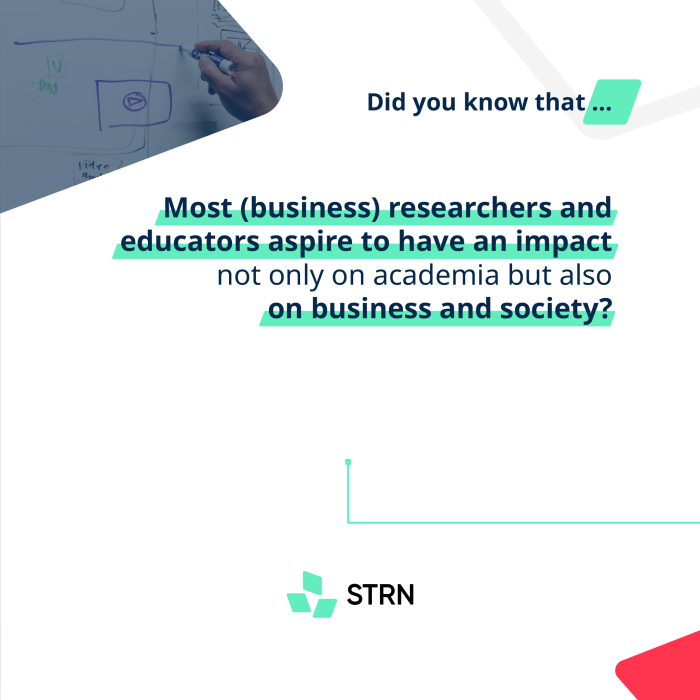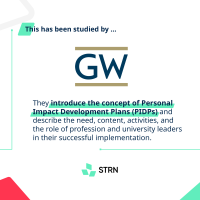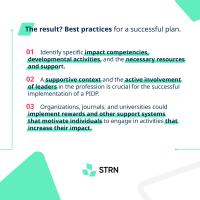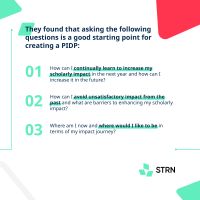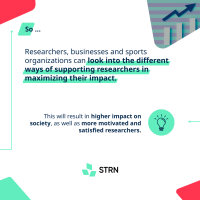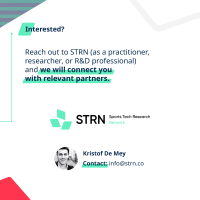 For those who like a short text version of the authors' findings, here it is:
Did you know that...
Most (business) researchers and educators aspire to have an impact not only on academia but also on business and society?
This has been studied by researchers at George Washington University. They They introduce the concept of Personal Impact Development Plans (PIDPs) and describe the need, content, activities, and the role of profession and university leaders in their successful implementation.
As a result they summarized a few best practices for a successful plan.
Identify specific impact competencies, developmental activities, and the necessary resources and support.
A supportive context and the active involvement of leaders in the profession is crucial for the successful implementation of a PIDP.
Organizations, journals, and universities could implement rewards and other support systems that motivate individuals to engage in activities that increase their impact.
They also found that asking the following questions is a good starting point for creating a PIDP:
How can I continually learn to increase my scholarly impact in the next year and how can I increase it in the future?
How can I avoid unsatisfactory impact from the past and what are barriers to enhancing my scholarly impact?
Where am I now and where would I like to be in terms of my impact journey?
So...
Researchers can create a PIDP and universities and journals can look into the different ways of supporting researchers in maximizing their impact. This will result in a higher impact on society, as well as more motivated and satisfied researchers.
Interested?
Reach out to STRN (as a practitioner, researcher, or R&D professional) and we will connect you with relevant partners.
Comments
There are no comments yet.